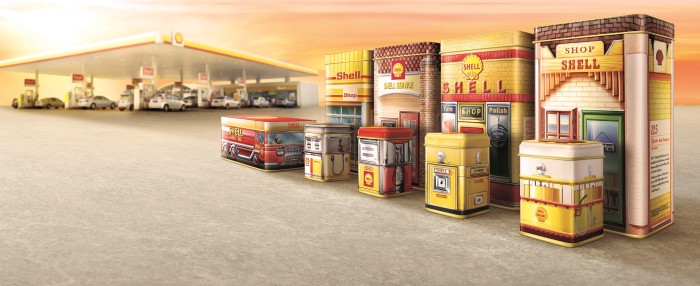 As a part of its new campaign and 125th anniversary, Shell, an oil and gas company, has launched a collection of limited edition Shell heritage canisters in Malaysia. This collection illustrates the various designs of Shell stations and pumps, from the 1920s until the 1980s. A limited edition Shell tanker and Helix car care kit with designs depicting vintage Shell motor oil canisters has also been launched.
In July, earlier this year, the company had launched a new web series called #StationStories. The campaign featured a series of stories celebrating the journeys of its customers, of which almost 10 million people visit its stations in Malaysia each week.
The web series was conceptualised to be a reflection of Shell's three-year transformation programme to create 'meaningful relationships' between brands and customers and encourage people to participate with the organisation in ways that are valuable to them.
Source: marketing-interactive.com; 20 Sep 2016